Amish Experience 2018 Sight & Sound Meal Package
Save $5 per-adult on our 2018 Sight & Sound Package!
This special package for groups of 20 or more, only available from the Amish Experience, includes the new show JESUS at Sight & Sound, a delicious Amish Feast at Plain & Fancy, and our 1890's "Bible Stories" Magic Lantern Show, in the only theater of its kind in the world. (This offer also extends to both JONAH and MIRACLE OF CHRISTMAS in 2017.)
When you book Sight & Sound through the Amish Experience, there is:
No deposit required.
Guaranteed "best seats available" assignment immediately upon booking.
One toll-free call. Tel. 800-555-2303, ext. 214.
Convenient, friendly service.
1. Sight & Sound Show
JESUS   March 10, 2018 – January 5, 2019

JESUS is the action-packed musical stage adventure that takes you on a miraculous journey alongside the most famous person to ever walk the earth, and the everyday people whose lives he changed forever.
2. Choose Your Magic Lantern Show…
We offer three different Magic Lantern Shows… Bible Stories, the Patriotic "This Is My Country!" and the holiday Victorian Christmas Journey show. These shows last approx. 45 minutes, are the perfect complement to a show at Sight & Sound, and are presented in the Plain & Fancy Theater (also home to "Jacob's Choice") right beside the restaurant.
BIBLE STORIES Show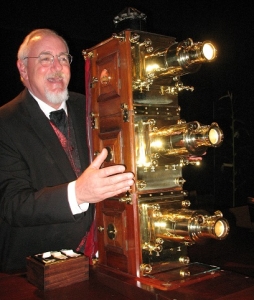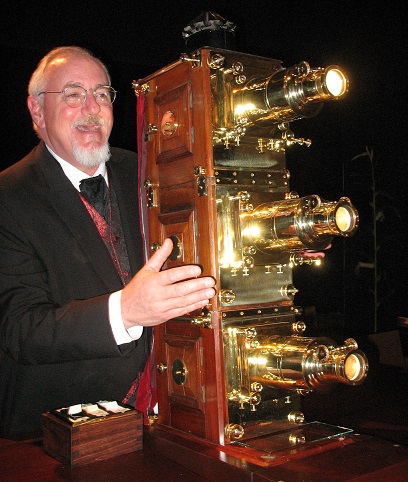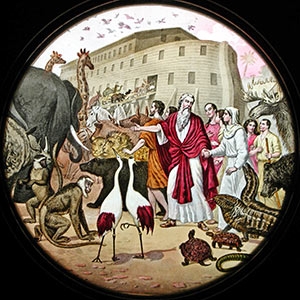 Experience a moving journey filled with familiar stories from the Old and New Testaments, and others inspired by Scripture in our spectacular Victorian Bible Stories Magic Lantern Show! Marvel at the incredibly illustrated Creation. Lend a hand to Noah leading the animals two by two onto the ark. Travel with Moses, Jacob and Joseph to the Promised Land. Feel the excitement as David confronts Goliath. Sing along with "That Old Time Religion" and "Amazing Grace." Your talented Showman will take you on this journey through the Bible's pages, bringing the Scriptures to life with his emotional narrative, accompanied by music and song that deepens the mood of each story. This inspirational 45-minute experience also unfailingly captivates its audiences with the unforgettable story of "Ben-Hur," brought to life on-screen as it would have been before the movies… moving and entertaining at the same time!
"THIS IS MY COUNTRY!" Patriotic Show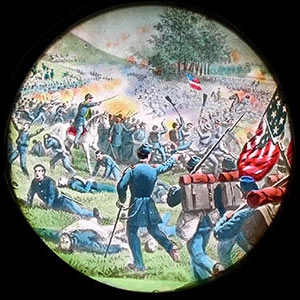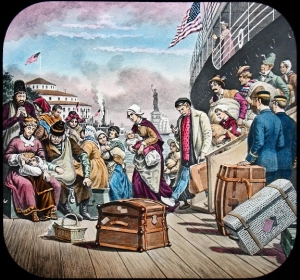 In this new Patriotic Show, journey back in time and experience our Nation's story as we follow the generations and lives of one American family. Be transported back to the early days of the settlers at Plymouth Rock. Ride with Paul Revere and join in the fight for Independence. Look for our Star-Spangled Banner through the smoke of battle. Follow the tragic story of two brothers on opposing sides of the Civil War. Walk in the footsteps of Abe Lincoln. Take flight into the 20th Century with the Wright brothers. Stunning images, special effects, stirring stories, period music and song — all brought to life by a talented Showman — as can only be experienced in a live Magic Lantern Show. Wave your flag, take pride in your Country, and let your Patriotic spirit soar!
"A CHRISTMAS JOURNEY" Victorian Holiday Show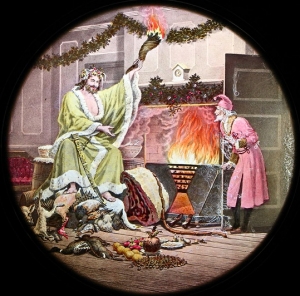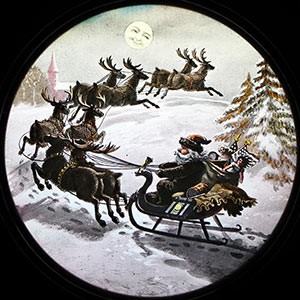 This authentic 1890's visual extravaganza will fill you with the many joys and emotions of a nostalgic Christmas past. Enjoy poems and stories both old and new. Thrill to the story of "Little Britches," the gripping tale of a little boy lost in a snowstorm and his miraculous rescue. Listen for the sounds of Santa and his reindeer on "The Night Before Christmas." Join in Christmas caroling to beautiful hand-painted images, Victorian-style. Laugh out loud at the special effect slides that bring the antics and toys of Christmas alive — rubber-faced clowns, dancing dolls, and even a twirling monkey. Then join us in the classic tale by Charles Dickens, "A Christmas Carol," as the Showman brings to life Scrooge's transformation and the many characters and voices in a tour de force presentation unlike any you have seen before. You'll re-live this iconic tale the way it was experienced in Dickens' time in a Magic Lantern Theater. Come and create new holiday memories!
3. Choose Your Plain & Fancy Menu…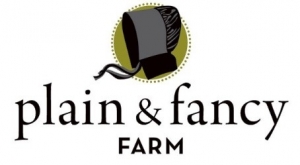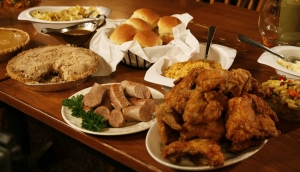 Served Family-Style, all-you-care-to-eat. As featured on the Travel Channel. 
Traditional Amish Farm Feast
Iced Raisin Bread – Assorted Rolls w/ Apple Butter – Pepper Cabbage or Coleslaw – Chow Chow – Golden Fried Chicken – Sliced Eye Round of Beef w/ Au Jus – Plain & Fancy Signature Sausage – PA Dutch Chicken Pot Pie w/ Homemade Noodles – Brown Buttered Noodles – Real Mashed Potatoes w/ Gravy – Corn – Green Beans – Chocolate Cake – Shoofly Pie – Warm Apple Dumplings – Vanilla Ice Cream
Value Amish Farm Feast
Assorted Rolls w/apple butter – Pepper Cabbage or Coleslaw – Golden Fried Chicken – Plain & Fancy Signature Sausage – PA Dutch Chicken Pot Pie w/ Homemade Noodles – Brown Buttered Noodles – Real Mashed Potatoes w/ Gravy – Vegetable of the Day – Shoofly Pie, Chocolate Cake & Vanilla Ice Cream
Both menus include: Iced Tea, Lemonade, Coffee, Hot Tea & Water