Enter if you dare to The Magic Lantern Show's newest theater extravaganza, the THEATER OF FEAR!  This is not your mother's typical Halloween event!  The THEATER OF FEAR could quite possibly live on in your nightmares for a very, very long time!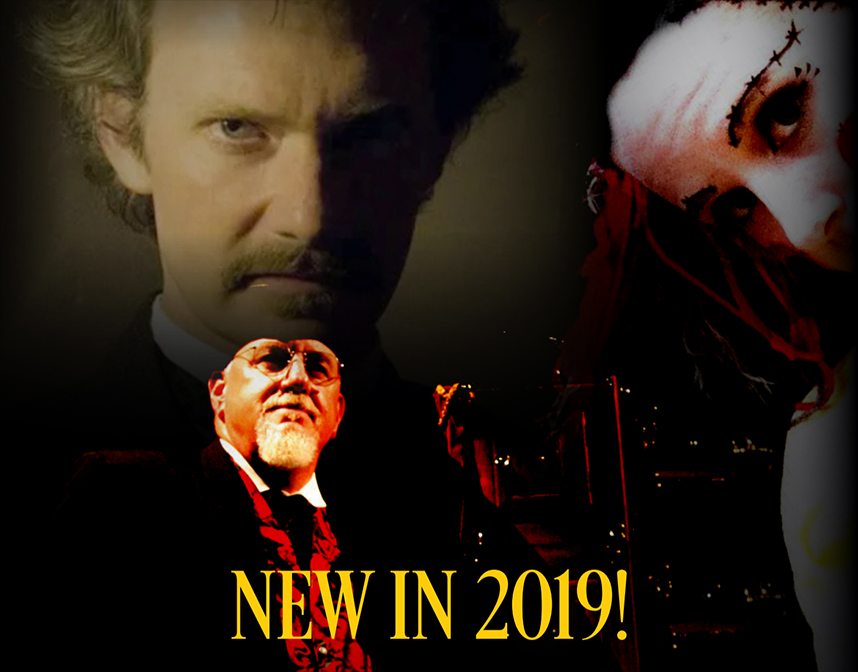 The THEATER OF FEAR has been created to replicate the infamous Phantasmagoria Shows that were all the rage in Paris in the 1800's.  Using a Magic Lantern projector from the 1800's as well as bizarre and unusual original slides from the time, this portion of the show will fascinate and thrill you.  Couple that with a visit from Mr. Edgar Allen Poe performing some of his most famous works and the strange and mystifying Edwina Nightshade and her death-defying talents… and you have a show that truly is unique, strange, and compelling.  It will fill you with chills and even a few laughs…nervous laughs, as they lead you on a journey through the macabre.
2020 season is as follows:  Friday October 16 and Saturday October 17, and then nightly Tuesday October 20 through Saturday October 24, and again nightly Tuesday October 27 through Saturday October 31.  All showtimes are 8:00pm.  You must be at least 13 years old to attend this show.
Tickets are available by clicking on the purple button to the right.  We'll see you at the THEATER OF FEAR!  Hosted by the Amish Experience Theater, on the grounds of the Plain & Fancy Farm, Route 340, Bird-in-Hand PA.