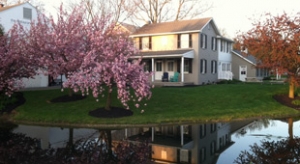 The Fisher Family Homestead & One-Room Schoolhouse – A Visitor Landmark for over 50 years!
The Amish Country Homestead is a reflection of our commitment to accurately and sensitively portray the Old Order Amish as they live and work in today's world. The Homestead is the home of the fictional Amish family of Daniel and Lizzie Fisher, whom you have gotten to know in the Amish Experience Theater's "Jacob's Choice."
READ MORE
Inside the Homestead, we learn of Amish traditions and practices, plain clothing and life without electricity. The Fisher One-Room School is attached to the house and filled with authentic desks and furnishings from an actual Amish school. You'll learn the tradition of teaching eight grades in one room.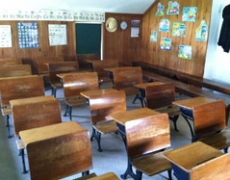 From the pantry stocked full of freshly canned vegetables to the family's plain clothes… from propane-powered lamps to air-compressor driven appliances… the Fisher Family Homestead truly provides insights into the complex riddles of a culture so very different from our own.
Tour Times
Homestead tour duration is approximately 45 minutes. Tours begin every hour, at quarter of the hour. (First tour: 10:45 AM; Last tour: 4:45PM).
Open 7 days a week April – October. 
Purchase tickets in-person at the Amish Experience Box Office.