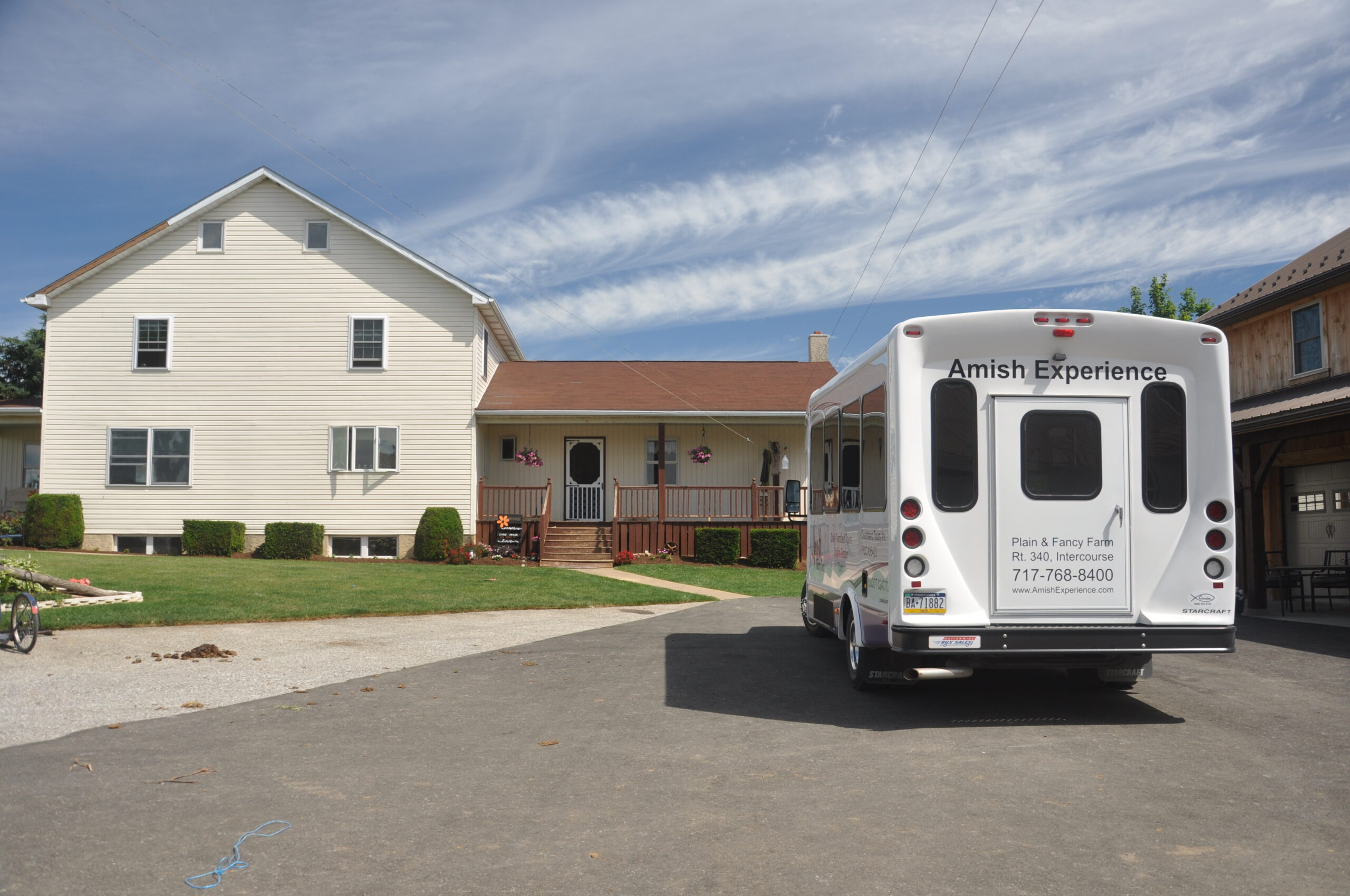 Enjoy a traditional Amish family-style meal, served in the home of one of our Amish neighbors.  We work with an Amish family who has a catering license.  They prepare the food, a menu of delicious, hearty, authentic Amish favorites.  They have the fully licensed, inspected, and ServSafe certified kitchen, but they don't have the space to host the meal.  So, we work with another Amish family to host the meal.  They have the room for hosting guests, but not the commercial kitchen.  Combining the expertise of these two Amish families, we are able to offer a guided tour in our mini buses, which culminates with the wonderful PA Dutch meal, cooked and served by Amish in their home.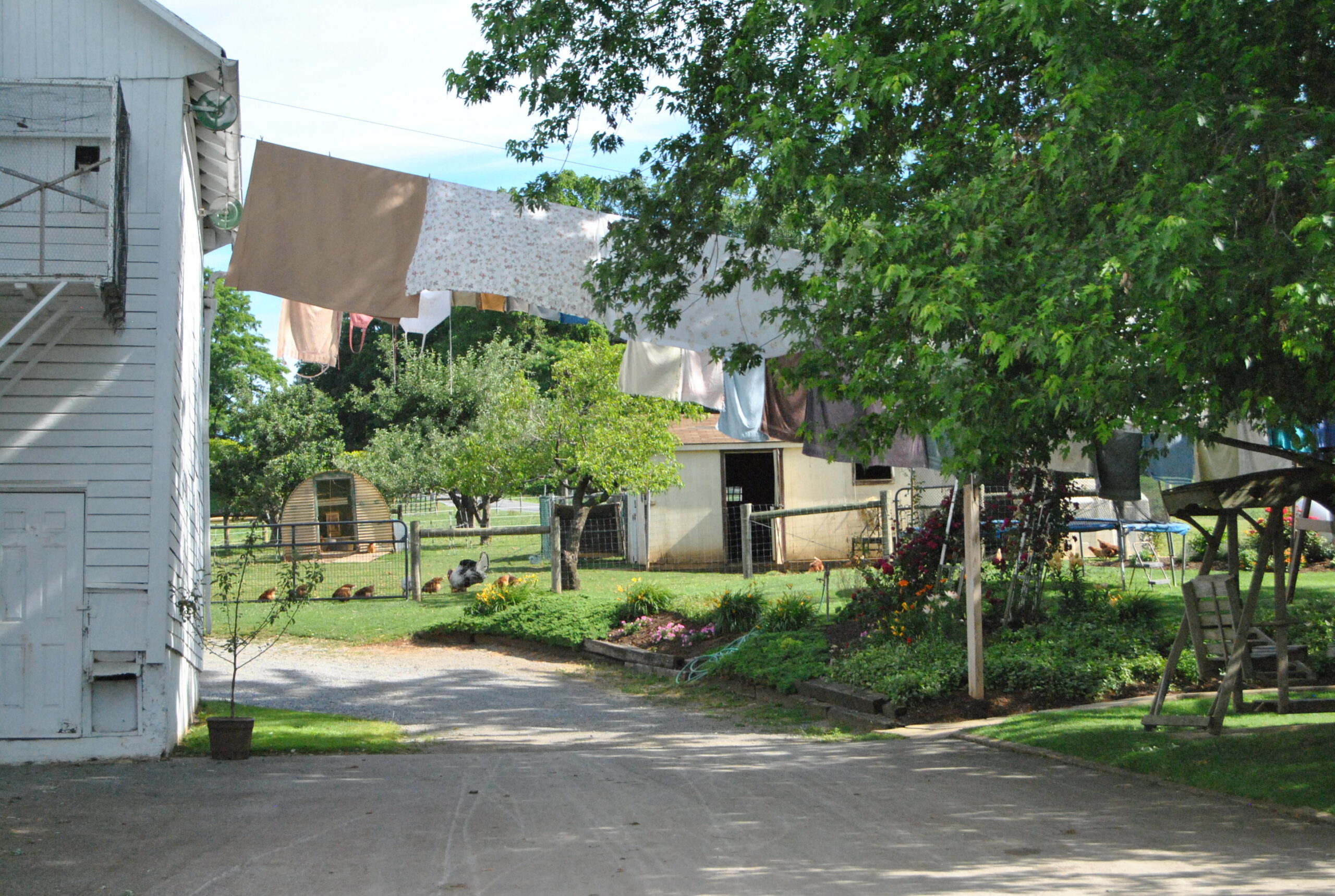 The whole experience takes 3 hours.  The tour departs from the Amish Experience at 4:00pm sharp.  We do an hour of farmland touring, making a quick stop at an Amish road-side quilt or craft shop, and then arrive at the farm for the meal at 5:00pm.  You can expect to be back at the Amish Experience at around 7:00pm.
The tour is available every Friday in 2023, April through October.
The menu:
Pot Roast (Beef) with Gravy
Baked Chicken (Leg & Thigh)
Tossed Salad with 2 dressings
Cole Slaw
Mashed Potatoes
Corn (Green Beans if corn is not available)
Homemade Bread with Peanut Butter Spread and Jam
Apple Pie with Icing
Shoofly Pie
Vanilla Ice Cream
Meadow Tea (Mint Flavor) (Iced Tea when Meadow Tea is not available)
Coffee
Tickets: $64.95 per person regardless of age.  If you are bringing small children, please make sure you bring your car seats / booster seats as you'll need to use them in our mini bus.
Note: The Amish home is not handicap accessible.  It is a private home, not normally open to the public.  There are stairs to navigate, and there is no ramp or elevator.