[mobile_hide]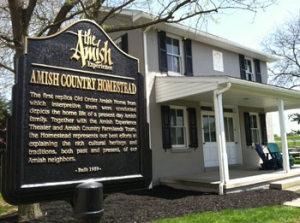 [/mobile_hide]
Officially Designated Lancaster County Heritage Site
Your 45-minute personally guided tour of this carefully appointed Old Order Amish House offers fascinating insights into Amish life today. The Homestead is continually updated to reflect current Amish furnishings and styles. The schoolroom is an often photographed visitor favorite.
Lancaster County has become a national model for its acclaimed Heritage Program, designed to highlight sites and people that authentically interpret the special traditions, cultures, buildings and crafts that exemplify its people.
[mobile_hide]

[/mobile_hide]The designation from the Lancaster County Planning Commission is awarded only to those properties, craftsman and attractions that tell authentic stories that accurately interpret local culture. In this case, the Amish Country Homestead was the first, and remains the only, Amish attraction to receive this prestigious Heritage Site designation.