Save $5 per-adult on our 2018 Sight & Sound Meal Package!
This special package for groups of 20 or more, only available from the Amish Experience, includes the new show JESUS at Sight & Sound, a delicious Amish Feast at Plain & Fancy, and our one-and-only 1890's "Bible Stories" Magic Lantern Show.
When you book Sight & Sound through the Amish Experience, there is:
No deposit required.
Guaranteed "best seats available" assignment immediately upon booking.
One toll-free call. Tel. 800-555-2303, ext. 214.
Convenient, friendly service.
Other restaurants and touring options available
1. Sight & Sound Show
JESUS   March 10, 2018 – January 5, 2019

JESUS is the action-packed musical stage adventure that takes you on a miraculous journey alongside the most famous person to ever walk the earth, and the everyday people whose lives he changed forever.
2. Choose Your Magic Lantern Show…
We offer three different Magic Lantern Shows… Bible Stories, the Patriotic "This Is My Country!" and the holiday Victorian Christmas Journey show. These shows last approx. 45 minutes, are the perfect complement to a show at Sight & Sound, and are presented in the Plain & Fancy Theater (also home to "Jacob's Choice") right beside the restaurant. Click each show to learn more…
"THIS IS MY COUNTRY!" Patriotic Show
 "A CHRISTMAS JOURNEY" Victorian Holiday Show
3. Choose Your Plain & Fancy Menu…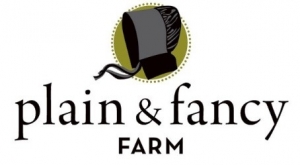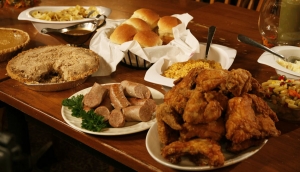 Served Family-Style, all-you-care-to-eat. As featured on the Travel Channel. 
Traditional Amish Farm Feast
Iced Raisin Bread – Assorted Rolls w/ Apple Butter – Pepper Cabbage or Coleslaw – Chow Chow – Golden Fried Chicken – Sliced Eye Round of Beef w/ Au Jus – Plain & Fancy Signature Sausage – PA Dutch Chicken Pot Pie w/ Homemade Noodles – Brown Buttered Noodles – Real Mashed Potatoes w/ Gravy – Corn – Green Beans – Chocolate Cake – Shoofly Pie – Warm Apple Dumplings – Vanilla Ice Cream
Value Amish Farm Feast
Assorted Rolls w/apple butter – Pepper Cabbage or Coleslaw – Golden Fried Chicken – Plain & Fancy Signature Sausage – PA Dutch Chicken Pot Pie w/ Homemade Noodles – Brown Buttered Noodles – Real Mashed Potatoes w/ Gravy – Vegetable of the Day – Shoofly Pie, Chocolate Cake & Vanilla Ice Cream
Both menus include: Iced Tea, Lemonade, Coffee, Hot Tea & Water