Sight & Sound Reservations 2018-2019
Sight & Sound, "where the Bible comes to life," provides an inspiring and spectacular experience for all ages. Group tickets for all Lancaster 2018-2019 shows are available now. (NOTE: Sight & Sound is no longer booking restaurants, so we are happy to help you with your show and meal bookings on one toll-free call.)
No deposit required.
Guaranteed seat assignment immediately upon booking.
One toll-free call. Convenient, friendly service.  800-555-2303, ext. 214.
Just a quick note to thank you for an awesome experience! Our theatre seats were amazingly good …Wow…we were all delighted and you made it possible. So with much gratitude for your service…looking forward to April 28, 2018! – Bethesda Church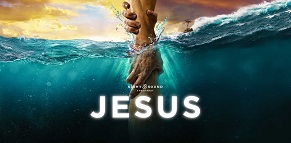 JESUS  | March 10, 2018 – January 5, 2019 & March 9 – October 5, 2019
MIRACLE OF CHRISTMAS  | November 2 – December 28, 2019
The new musical stage adventure that takes you on a miraculous journey alongside God's son and the everyday people whose lives he changed forever. The popular "Miracle of Christmas" returns in 2019. Group tickets on sale for all shows.
SAVE $5 – SPECIAL OFFER!
Book your group's Sight & Sound show and meal with us to receive $5 off per-adult on our 45-minute Bible Stories or Victorian Christmas Magic Lantern Show! See this unique show in the only permanent theater of its kind in the world at Plain & Fancy Farm. Learn more about the unique Magic Lantern Shows